Posted At: Oct 19, 2023 - 51 Views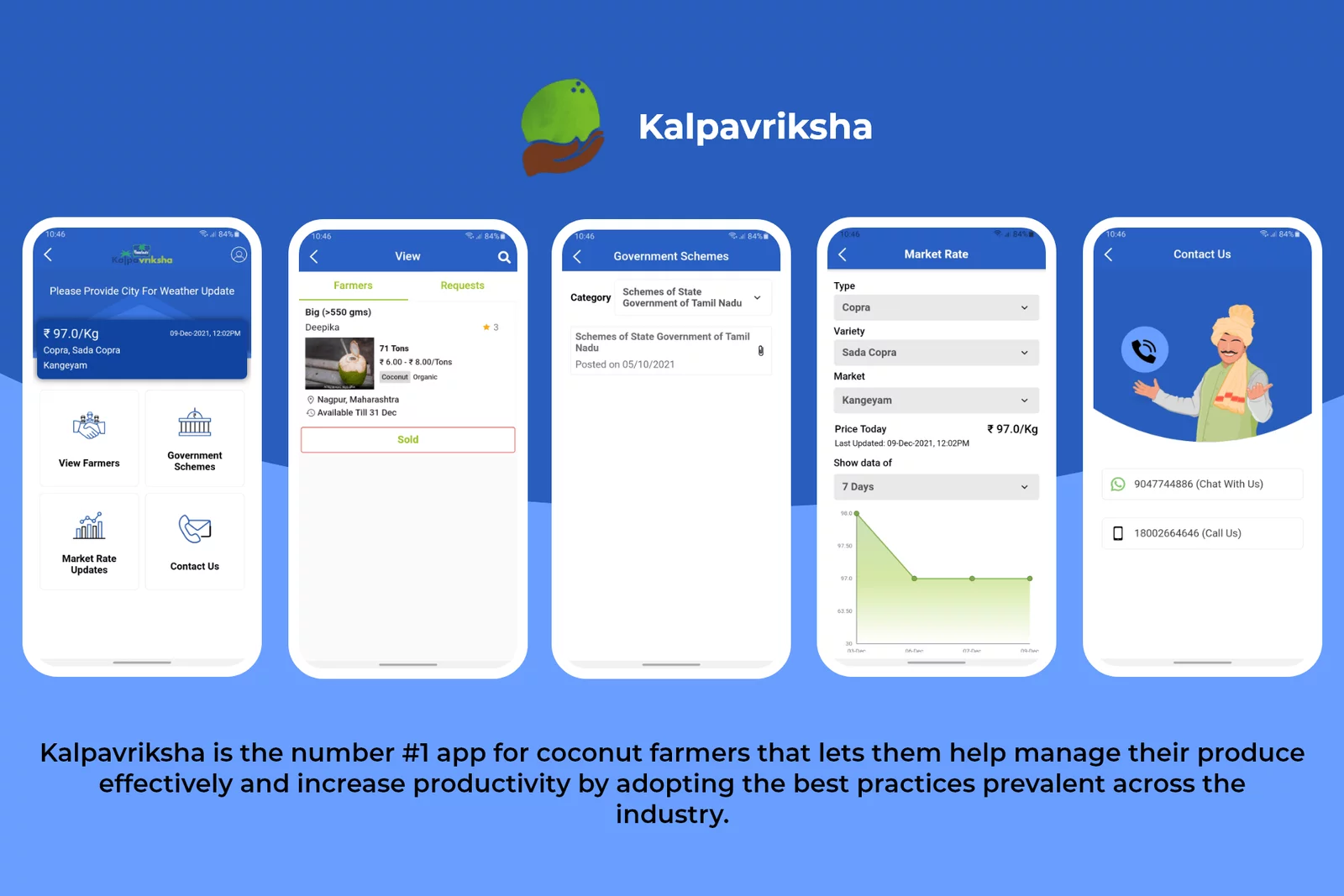 This application functions as a dedicated platform, fostering meaningful connections between farmers and traders within the coconut industry. It primarily facilitates price discovery, enabling the buying and selling of coconuts and related products. Complementing this core function, this app also offers additional features, such as Market Prices and access to Government Schemes, with the overarching objective of empowering farmers to make informed decisions.
Key Features:
Available in both Tamil and English, this application has been purposefully crafted to cater to the needs and preferences of Indian coconut farmers. It is important to note that this app is entirely cost-free, eliminating any financial barriers to access.
Kalpavrishka stands as the foremost choice for coconut farmers in India, serving as the premier platform to efficiently manage their products and enhance productivity by adopting industry-best practices.
Kalpavrishka is downloaded around 50k plus that is our success.